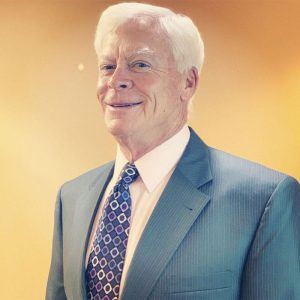 Dr. Mark Novelen is a general dentist who works in Englewood, Colorado. He has almost 40 years of experience as a dentist. Dr. Novelen is not only a general dentist but also does oral surgery. Because of his attention to detail, he excels in complicated cases. Dr. Novelen holds his dental degree from the Marquette University College of Dentistry. He completed a general practice residency at Denver General Hospital.
Academic and Practice History:
1975: University of Wisconsin at Parkside
1980: Marquette University of Dental School
1981: General Practice Residency at Denver General Hospital
1980-present: Private practice in family dentistry with emphasis on cosmetics and neuromuscular dentistry
Dental Honors-2006: Fellow of the Academy of General Dentistry
Memberships:
Novelen is a Fellow with the Academy of General Dentistry (AGD)
Continuing Education:
Dr. Novelen believes very much in keeping up with the latest information and education in the dental field. He is always striving to learn more in fields such as the following:
Endodontics
Orthodontics
Implants
Radiology and Oral Diagnosis
Neuromuscular Dentistry
Interests:
Dr. Novelen loves to play golf and is an avid bike rider. He also enjoys being on his boat fishing and spending time with his dog Riley.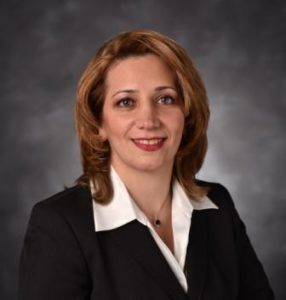 Dr. Sogand Fartash is a general dentist who works in Englewood, Colorado. 2001 was a busy year for Dr. Fartash: not only did she get married to her classmate Masoud, but she also graduated from medical school in Tehran, Iran. The following two years, she worked as a general practitioner in Iran.
After that, it was off to a new adventure when she and her husband moved to the United Kingdom, where her son, Ryan, was born. It was shortly after his birth that the family decided to move to the United States. Once in the U.S., Dr. Fartash decided to take a couple of years off and be a stay-at-home mom. Wanting to have a more flexible schedule so that she could spend time with her son, Dr. Fartash decided to go back to school to become a dentist.
In 2018, she graduated from Colorado University School of Dental Medicine. It was after her graduation that she met Dr. Novelen and decided to join the Acacia Dental Group team. Dr. Fartash believes having a background in medicine gives her a comprehensive approach and a holistic understanding of the patient's overall health. One of the things her patients like the most is that she is very thorough, both while dealing with them personally and while performing dental procedures.
Academic History
2001 — Graduated from medical school in Tehran, Iran
2018 — Graduated from Colorado University School of Dental Medicine
2018 — Joined Acacia Dental Group
Dr. Fartash is currently working on getting her Fellowship in the Academy of General Dentistry.
Memberships and Continuing Education
Dr. Fartash enjoys taking hands-on continuing education courses so that she can keep up with the latest dental findings and procedures. She is also vigilant in reading new articles in the dental industry and enjoys learning more in the different fields of dentistry.
One of Dr. Fartash's favorite things about dentistry is the diversity of the procedures that a general dentist gets to do.
Interests
Dr. Fartash and her husband were drawn to Colorado because they love the mountains, the beautiful nature, lots of sunshine and four-season weather. She enjoys hiking, biking, camping with family, training and playing her two dogs: a Japanese Chin named Michiko and a German Shepherd named Everest.
One thing she wants her patients to know about her is that she loves to travel and see new places.
Meet Our Team
Our friendly team is excited to meet you! We love welcoming patients to our office and go the extra mile to help you feel at ease and provide you with the highest possible quality of care. Call Acacia Dental Group today at 303-781-0624 to learn more and make your appointment with our experienced dentists in Englewood, Colorado!
Lori became a part of our office in 2020, and she loves how we are all like a family. She also loves patient interactions, being able to help people and getting to know them. Lori is a Colorado native, and she enjoys the outdoors and being with family.
Angela
Treatment Coordinator
Angela joined our office in August of 2022. She is currently studying psychology at Denver Community College and planning to transfer to CU to get her bachelor's degree. Angela loves the loyalty of her coworkers and patients and how passionate and caring the doctors are. She also enjoys the family-feel of our practice.
Angela moved to Colorado in August of 2021 with her boyfriend and fur baby, Theodore. She is originally from Texas and has never lived in another state. In her free time, she enjoys playing video games, hiking and spending time with friends and family.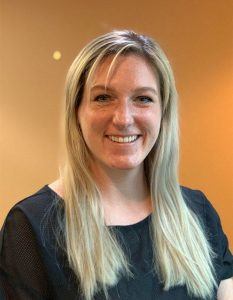 Brittney has been at our office since 2015. She attended Colorado Community College of Denver for dental hygiene and received a bachelor's degree in psychology from Colorado State University. Brittney loves being part of a loving team. She is passionate about helping people with dental anxiety, and she genuinely loves her patients. She is also down-to-earth and fun and loves to joke around.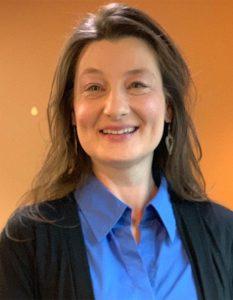 Nicole joined our practice in 2019. She has over 20 years of experience and received her Bachelor of Science in dental hygiene from Marquette University. She loves how this office has a common goal of providing patients with the best dental care. Nicole is a nature enthusiast and enjoys all the beauty of Colorado.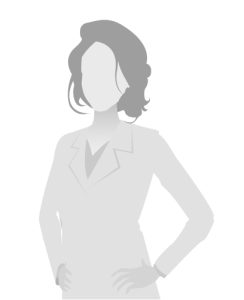 Skarlin has been a dedicated dental assistant at our practice since 2022. She completed her degree as an Internationally Trained Dentist and brings a wealth of knowledge and experience to our team. Skarlin enjoys being part of the practice for its efficiency and commitment to patient care. Her passion for assisting patients with their dental needs is what makes her stand out. Outside of work, Skarlin enjoys gardening and cross-stitching as hobbies.